The Government of Burundi on Friday announced a broadcast ban for the BBC, VOA and Radio France Internationale (RFI), days before a constitutional referendum.
Two local broadcasters were banned after the presidency complained their reporting was biased, the National Communications Council said.
Their licences will be suspended for six months starting Monday, 10 days before the East African nation will ask the population to vote on whether President Pierre Nkurunziza should be allowed to stay in power until 2034.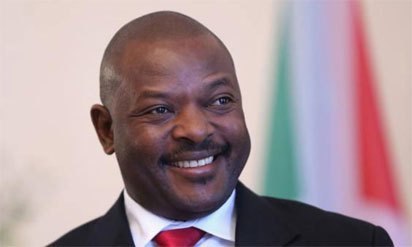 If the referendum is approved, the constitutional changes would see the current five-year term amended to seven years, meaning that Nkurunziza, whose current term is up in 2020, could stay in power for another two seven-year terms.
The changes have proved controversial. Some opponents of the reforms have been arrested or left the country, activist Vital Nshimirimana said.
Moves by Nkurunziza to extend his rule have brought violence before.
When Nkurunziza secured a third term in office in 2015, contrary to the provisions of the constitution, it triggered a violent crisis that caused hundreds of thousands of people to flee their homes.
The ruling CNDD-FDD party in December named Nkurunziza their "supreme eternal leader" whose decisions may not be opposed.
The title allows the 54-year-old president to veto all decisions made by the ruling party's central committee.
NAN