Bauchi—As Nigerian workers joined their counterparts around the world to celebrate Workers Day, yesterday, Governor Mohammed Abubakar of Bauchi State had explained why his administration had not yet paid the outstanding gratuities inherited by the previous administration.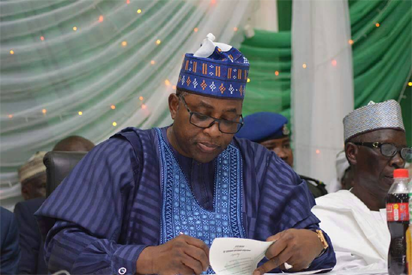 According to him, civil servants in the state are to be blamed for the delay as they have not  given accurate figure of the outstanding gratuities.
The governor, who stated this during the May Day celebration at Abubakar Tafawa Balewa Stadium in Bauchi, said his administration was ready to commence payment of all outstanding gratuities, but pleaded for cooperation on the part of civil servants.
He said: "On the vexed issue of payment of outstanding gratuities, the leaders of the organised labour, who served in the transition committee in 2015 will testify to the fact that a figure of N15.5 billion was handed over to me as outstanding gratuities.
"After payment of the Paris Club fund by Federal Government and outstanding salaries by the state government, I set aside money to commence the payment of outstanding gratuities, but a whopping sum of N26.3 billion was handed to me. Please let me ask you a question: if you were in my shoes what will you do.
"The problem lies with all of us. It does not tally with reason that N15.5 billion in 2015 will now turn to N26.3 billion in 2017, for God sake."