African Senior Athletics Championships, local organizing committee chairman, Solomon Ogba, said new standards will be set in hosting the Asaba 2018 championships.
Ogba said having graced many African championships in the past, his committee was aiming to make the 21st edition a reference point.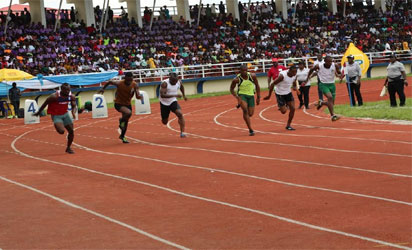 "Our African Championships is just like the European Athletics Championships or the Asian and America equivalent.
"I have attended many editions of our championships, without being disrespectful to previous hosts, our standard is not at par with that of other continental or area championships.
"Our aim is to raise the standard so that all our star athletes will, from this edition, attend our premium championships".
Ogba said a lot of innovations and fresh ideas are being introduced to make Asaba 2018 as good as the IAAF World Championships.
"In terms of technology, we are using the latest technology in athletics for all our events. There won't be shortage of equipment, in fact, the CAA officials that came said the equipment we have can host the world championships. We have secured over 20 hotels for athletes and officials and the training of their staff will start soon".