By Emma Amaize
WARRI- THE Ijaw People's Development Initiative, IPDI, a Niger Delta rights group, has warned the Federal Government not to compel Niger Delta militants to return to the creek over its alleged refusal to make lawful budgetary appropriations for the Federal University of Petroleum Resources, FUPRE, Effurun, near Warri, Delta State.
It said: "We believe that FUPRE is starved financially because the university is positioned and located in the Niger Delta. This is a threat to the existing peace in the region. The Nigeria government should learn a lesson of how nepotism and injustice against Niger Delta region could crumble the country's economy and put it under unimaginable recession."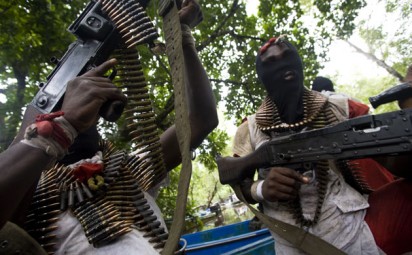 National president of the group, Austin Ozobo, in a statement, yesterday, said: "As critical stakeholders, we make bold to aver that the Federal Government is pushing Niger Delta region and its agitators back to the creek as the act of starving a particular university of fund because it is not located in the north is provocative, and such act is capable of fanning the embers of discord."
"We strongly condemn and warn the Federal Government over the non financial implementation of the Federal University of Petroleum Resources Act in the 2018 budgetary appropriations and deprivation of the institution of excess crude oil fund disbursed to various institutions in the country."
IPDI added: "It is pertinent to note that FUPRE which was established by the Federal Government to promote local human capacity training, development and research to advance the oil sector is grappling with underfunding and infrastructural deficit due to the failed ethnic agenda and plan to relocate the university to northern Nigeria."
"In a bid to financially starve and obliterate FUPRE in the Niger Delta, the National Institute of Petroleum Policy and Strategic Studies, NIPPS, and National College of Petroleum Kaduna, were established in the north and granted the sum of N15 billion and N10.4 billion respectively by the Petroleum Technology Development Fund, PTDF, even though they were still in the process of trying to kick off. But FUPRE that has graduated students and running for 11 years got no funding from PTDF," the group asserted.