Gov. Abiola Ajimobi of Oyo State  has congratulated winners in  the local government election and APC local government congress, urging them to be magnanimous in victory.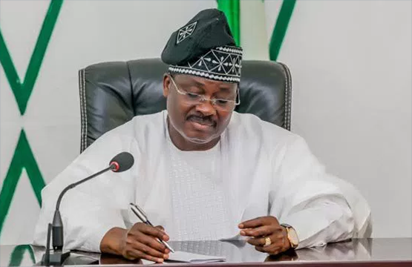 This is contained in a statement issued on Sunday in Ibadan by his Special Adviser on Communication and Strategy, Mr  Bolaji Tunji.
Newsmen report that  the election into the 33 local governments and 35 LCDAs was held on Saturday  while the APC local government congress was held on Sunday.
Ajimobi said that he was thrilled by the peaceful and orderly conduct of the rescheduled local government congress of the APC  which was held across the 33 council  headquarters.
He called on losers in both contests to eschew violence and  be gallant in defeat, adding there would always be winners and losers in an election.
The governor urged APC faithful across the state to be orderly and law-abiding in their conduct, advising those aggrieved with the outcome of the council  election and APC congress to explore lawful channels to seek redress.
"We have proved skeptics  and the doubting Thomas wrong with the successful and orderly conduct of the local government election, 11 years after the last one was held. This is another defining moment in the life of our administration.
"I congratulate our great party, the APC, winners in the LG election and those that emerged victorious in our party's congresses held across the LG headquarters in the state.
"It was through the support of all the stakeholders that we were able to surmount the initial obstacles. For the winners, I urge you to be magnanimous in victory and I want the losers to be gallant in defeat.
"I want them to that the losers of today may be the winners tomorrow with tenacity and sense of purpose. Elections should not always be about winning, but about taking part," he said.
The governor, however,  urged party members to brace themselves for Saturday's state congress, which he stated would climax the process.
" With the successful conduct of our party's ward and LG congresses  as witnessed by the congress committee and the Independent National Electoral Commission, you must all brace up,'' he said.
Ajimobi called for restraint on the part of splinter groups that had  formed internal opposition against the APC.
He appealed to them to retrace their steps and partner  with him in building the APC into a more formidable and virile party ahead of the 2019 general elections.
NAN