Gov. Abiola Ajimobi of Oyo State has called on elders of  the All Progressive Congress (APC) in the state to reconcile aggrieved members towards building a formidable and virile party.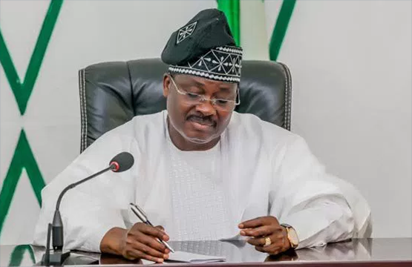 The governor made the call in Ibadan on Monday while receiving APC elders from the five geopolitical zones of the state in his office.
Newsmen report that the elders paid a solidarity visit to the governor shortly after the swearing-in ceremony of the newly-elected council chairmen in the state.
Ajimobi said that recent political events showed that the APC had been widely accepted, urging members of the party to work together to consolidate on the successes.
"History repeats itself everyday. Misunderstanding and disagreements cannot be ruled out of politics, but we must always endeavor to forgive to move on.
"We cannot all be perfect. There is always quarrel, even in the home, and such is amicably resolved in the interest of the family.
"I call on those aggrieved to come back and let's resolve to move the party forward. I have a large heart and I don't think evil about anyone. This has been the secret of my successes," he said.
The governor said he had yet to get any preferred candidate to succeed him, urging all members to work together to strengthen the party.
He called on members to accommodate one another and shun elements of discord in advancing the ideals of good governance.
Alhaji Olayide Abas, an APC leader from Ibarapa zone, expressed confidence that aggrieved party members would be prevailed on and adequately reconciled.
Abas said that the governor, who had done well, remained the leader of the party and deserved loyalty of members.
Earlier in their remarks, Alhaji Kamorudeen Ajisafe (Ibadan Less City) and Pa Samuel Laoye(Ibadan), commended the governor for his quality leadership.
Also, Pa Femi Yusuf (Ogbomoso), Pa Solomon Akindele (Oyo) and Pa Samuel Adekola (Oke-Ogun), described Ajimobi as a worthy leader who had continued to lead the party on the right path.
Newsmen report that the leaders pledged their loyalty to the governor, assuring him that they would reconcile all aggrieved members of the party.
They also appealed to the governor to be patient and display maturity in dealing with discordant tunes in the party.
NAN