Dr Benito Eze, the Commandant, Nigerian Security and Civil Defence Corps (NSCDC) in Abia, said on Friday that the command made 56 arrests an secured 24 convictions in 2017.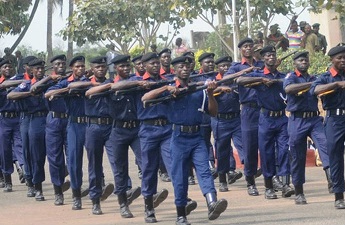 Eze also told newsmen in Umuahia that the command prosecuted 33 cases on vandalism, illegal refineries, adulteration of petroleum products and other illegal activities within the same year.
The commandant said that the convictions ranged from 18 months' imprisonment to seven years.
He said that the command also secured the conviction of 18 vehicles, including tanker trucks and lorries with in-built tanks, buses and cars used to move petroleum products illegally.
He further said that the command was committed to the discharge of its core mandate, including the protection of critical infrastructure and national assets, product pipelines as well as power lines and electricity installations.
According to him, the command has recorded substantial achievements in the fight against vandals and other criminals.
Eze further said that the command had created five strategic outposts from Imo Gate in Ukwa West to Isuikwuato area.
"They were created to reduce the response time and for proximity.
"To a very significant level, crime and criminality in these areas have reduced."
He admonished youths in the state to shun crime, saying that the command had intensified its surveillance and patrol activities, particularly around the flashpoints.
"Any one caught vandalising pipelines, national assets or engaging in oil bunkering and other related criminalities, would be made to face the full weight of the law."
NAN