Edo State Governor, Mr. Godwin Obaseki, has made a strong case for partnerships between stakeholders in the cultural sector and the government to promote and preserve Nigeria's cultural heritage.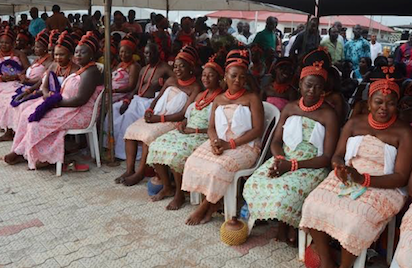 The governor said this in commemoration of the World Day for Cultural Diversity for Dialogue and Development, marked every May 21, by the United Nations and its various organs.
According to him, "On this day, it is imperative to stress the need to preserve our cultural heritage, and build institutions as well as multilateral partnership to promote our cultural assets. As we are constantly thrown into the overwhelming circus of globalisation, we must not forget that we have unique identities and narratives that can match the narratives of exquisiteness that we have been sold overtime.
"As our cultural artefacts and expressions hold elements of these unique features, we must strive to build institutions to promote, conserve and preserve them for future generations."
He said the Edo State Government has mandated the teaching of Bini language in schools by specially trained teachers, adding that the reforms in the basic education sub-sector takes into cognisance the need to preserve cultural identities and promote diversity.
He called for partnerships between government and civil society organisations for preservation of cultural assets, adding that the state government's drive to revive culture clubs in schools and promote literacy are all geared towards arming children with knowledge of their identities and their past so as not to lose themselves in future.
According to the United Nations, "In 2001, UNESCO adopted the Universal Declaration on Cultural Diversity and in December 2002, the UN General Assembly, in its resolution 57/249, declared May 21 to be the World Day for Cultural Diversity for Dialogue and Development.
"The day provides us with an opportunity to deepen our understanding of the values of cultural diversity and to advance the four goals of the UNESCO Convention on the Protection and Promotion of the Diversity of Cultural Expressions adopted on 20 October 2005 to support sustainable systems of governance for culture; achieve a balanced flow of cultural goods and services and increase mobility of artists and cultural professionals; integrate culture in sustainable development frameworks and promote human rights and fundamental freedoms"
Subscribe for latest Videos