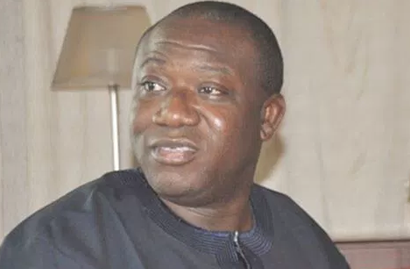 Kayode Fayemi
Minister of Mines and Steel Development and winner of the Ekiti State APC governorship primary election, Dr Kayode Fayemi, has cautioned his supporters against harbouring any ill feelings towards his co-contestants and their supporters, saying that they are all leaders who should be accorded great respect in view of their sterling qualities and contributions to the party.

Dr Fayemi, stated this while addressing his supporters at the headquarters of his campaign office, shortly after he emerged as the APC standard bearer for the July 14 governorship election.
The APC candidate noted that the activities of all the aspirants in the past few months had further strengthened the party, adding that any of the aspirants would have made a better governor than any candidate the PDP could present.
He urged his supporters to bury any differences they might have against anybody, stressing that henceforth the party would work together as one big family in the onerous task of dislodging the PDP-led administration in the state.
"If you really want us to succeed in in the quest to form the next government in the state, I urge you all not to carry over pre-primary hostilities in your relationship with my co-contestants and their supporters.
"We are one big family. We cannot all win in an election. But one thing I know is that all the contestants are eminent Ekiti sons and daughters who are qualified to govern the state better than the present occupier of the office.
"Therefore as we go into the election, we must see ourselves as members of the same family who deserve mutual respect. No more social media and verbal attacks henceforth. Our only enemy is the PDP.
"Note that the opposition tried all tricks to cause maximum damage to our inter-personal relationships but they failed to achieve their aim as manifested in the success of the primary. I want to plead with you not to help them to achieve their aim.
"We have a big job to do to reclaim our state and that should be your focus so that we can succeed in the restoration of our dignity and provide good life for our people again", Fayemi said.