By Godfrey Bivbere
The approval of N13 billion for the dredging of the port in Warri is a political measure aimed at wooing Deltans to vote for the ruling party in 2019, former National Financial Secretary of the Association of Nigeria Licensed Customs Agents, ANLCA, Prince Val Oribhabor, has said.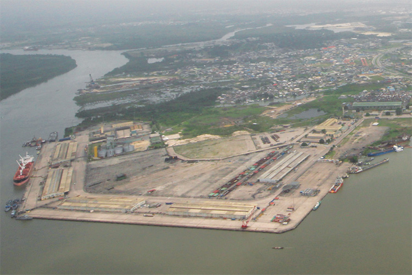 In a chart with Vanguard, Oribhabor said it has been the same thing in the last 30 years. He also faulted the concessioning of the port to a consortium.
The Federal Government recently concessioned the Terminal B of the old Warri port to a consortium of five companies including Marine Infrastructure Consortium, Bright Ocean Integrated Services Limited, Ecomarine Consortium, Ocean and Cargo Terminal Services Limited and Neon Warri Ports Consortium.
According to Oribhabor, "Concessioning is not the issue but dredging the old port to make it navigable for vessels to come in. That is the primary thing the government has been promising since 1976 when General Mahammed Magoro was the Minister of Transport. We have been hearing that it will be dredged and a particular amount approved for the dredging of the port over the years and nothing has happened.
"It is part of the policy they have been using to destroy the Niger Delta. There is congestion in Lagos with nowhere to park and they have refused to divert them to other ports that are idle.
"There is a new port that is empty and not functioning and they said they want to concession the old port, what about the companies that are already operating there?"