By Omeiza Ajayi
ABUJA—FORMER governor of Akwa Ibom State, Obong Victor Attah, has dismissed reports that Southern and Middle Belt leaders expressed support for the leadership of the Senate on reordered sequence of 2019 general election.
According to him, when the leaders visited the lawmakers last week, such item was never part of the discussions.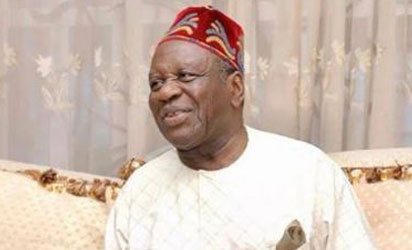 Noting that some members of the group could have political affiliations and strong positions on some partisan issues, Attah said the body as a group was apolitical.
The former governor was reacting to a report that a member of the delegation had expressed the group's support for the reordering of the elections.
"Let me say this. On that day, Chief Nwodo was our spokesman. Check the report in the Vanguard. You will not see anywhere in that report where he mentioned the issue of election timetable.
''I personally do not believe that election timetable is something that should suffer frequent changes," he said.
but that is beside the point. The important thing here is that all these have come out of the fact that we are not operating a federal system.
''In a federal system, the constitution of the federal republic will have nothing to do with elections in the states," he said.
Attah, who noted that the Senate also promised to revisit the issue of devolution of powers, said that ahead of 2019, political conversations in the country would no longer be centred around ethno-religious sentiments but on the vexed issue of restructuring.
"We had a very good reaction from the Senate. In fact, the Vanguard reported it very extensively. First, our intention as stated by our spokesman, who that day was the president of Ohanaeze Ndigbo, Chief John Nwodo, was that a restructured Nigeria anchored on devolution of powers and functional fiscal federalism was the only way out of the crisis bedevilling the country.
''Vanguard went on to report the reaction of the Senate president that certainly they were going to review certain parts of the constitution amendment which they had previously rejected, particularly the issue of resource control and a good number of all those things that we had asked for within a restructured Nigeria," he said.