By Gab Ejuwa
United Mandate Group for Uduaghan, has urged all party loyalists who former governor of Delta State, Dr. Emmanuel Uduaghan, supported in their elections into the Senate, House of Representatives, Delta State House of Assembly and local government councils, to pay back by voting for him as Delta South senator in 2019.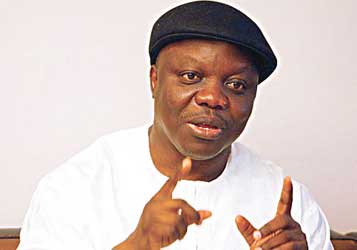 The group also described as laughable, a recent call by a group which calls itself D4GG, asking Dr. Uduaghan  to forget his senatorial ambition and play the role of a kingmaker.
In a statement by its chairman, Mr. Omasan Atukeke, the group described D4GG as a forum that lacks information and political awareness to know the political prowess and role of Uduaghan in the politics of Delta State from 1999 to date.
Atukeke said: "Dr. Uduaghan has produced senators, House of Representatives members, State House of Assembly lawmakers, council chairmen and councilors from 1999 till date and has actively been involved in making critical decisions in the state.
"How do you want someone to function as a kingmaker than the above. We want to know the kind of role they want Dr Uduaghan to play as a kingmaker in the state. We want to say it is time for the subjects to support the kingmaker to the Senate in 2019."