ABUJA- AHEAD of 2019 presidential election, ex-militant leader under Phase II Amnesty group of Presidential Amnesty Programme, 'General' Emma Sinaman, on Tuesday, assured President Muhammadu Buhari of massive vote in the Niger Delta region, "because his achievements are visible in the country in various sectors, particularly in the Niger Delta region."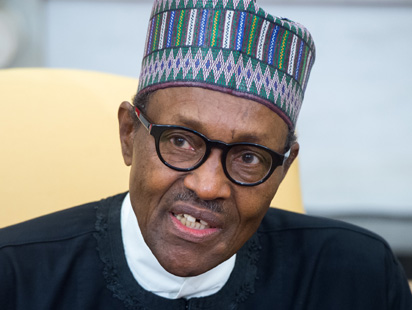 Sinaman said in a statement that he has begun to strategise for Buhari's victory based on his achievements that have made impact in the region with physical development and appointments.
The ex-militant said: "As the 2019 presidential election draws closer with a lot of politicking going on, I want to assure President Muhammadu Buhari that I shall deliver and protect President Buhari's votes in the Niger Delta region.
"I shall lead other ex-militants 'generals' in the onerous task I have assigned to myself without fear and intimidation from any person or group.
"My support for Mr President is based on what he has done and is doing in the region and people in the region are positively feeling the impact in their lives.
"He has, through the Niger Delta Development Commission, NDDC, positively impacted on every nook and cranny of the Niger Delta region compared to the past administration, where we hardly see meaningful development.
"Our people are very happy with the historic take off of the long-awaited Maritime University, where academic activities have fully commenced.
"We are living witnesses of reforms ongoing in the amnesty office which have led to prompt payment of ex-militants' entitlements. Not just stopping at that, Buhari has appointed a man of experience and patriotism, Professor Charles Dokubo as Special Adviser to the President on Niger Delta/Coordinator of the Presidential Amnesty Programme."
According to him, Buhari remains the hope of the region based on what he has started in Ogoniland with the ongoing clean-up of the area.
However, the ex-militant leader appealed to the President to complete the East-West Road for his name to be written in gold.