By Luminous Jannamike
ABUJA – The World Health Organisation (WHO)'s Regional Director for Africa, Dr Matshidiso Moeti, has urged political leaders to ensure that all citizens, no matter where they live or who they are, can access quality healthcare services without facing financial hardship, as captured in the vows they made towards the Sustainable Development Goals (SDGs) in 2015.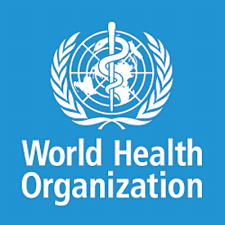 Moeti, who was represented by the WHO Country Representative, Dr. Wondi Alemu, gave the charge on Friday at a press conference in Abuja to herald activities marking the 2018 World Health Day as well as the 70th anniversary of the apex health organisation in the world.
Vanguard reports that the World Health Day is marked every April 8, and this year's theme is: "Universal health coverage (UHC): everyone, everywhere".
According to Moeti, WHO is ever-ready to support Member States to achieve their SDG health target by 2030.
"Today, I call on African leaders to live up to the SDG pledges they made in 2015, and to commit to concrete actions. WHO will continue to support countries to build stronger, more resilient and responsive health systems through Universal Health Coverage to advance #Health for All.
"We have developed a framework of actions to assist countries in selecting their own path towards achieving both Universal Health Coverage and the Sustainable Development Goals (SDGs).
"We have also developed a flagship programme geared towards providing integrated and holistic support to countries through implementation support, a regional learning programme for Universal Health Coverage and more.
"Countries must therefore strive to improve health governance and information systems to ensure better regulation, planning and accountability to their communities and partners. Effective leadership and high-level political commitment are critical to achieving UHC. Adequate and sustained investment in health is necessary for ensuring equitable access to health services," he said.
The Regional Director also said though there have been major advances in health and health technology, including life-saving medicines for diseases such as HIV/AIDS, tuberculosis, malaria, hypertension and diabetes over the past 70 years, much more needs to be done to curb the increase in non-communicable diseases, address new threats as well as the challenge of antimicrobial resistance and substandard and falsified medicines.