Turkey urged Russia and the U. S. to exercise restraint amid media reports about the possible U.S. strike on Syria in response to the alleged chemical attack in the city of Duma,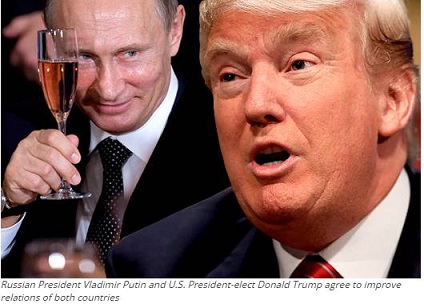 Turkish Defence Minister Nurettin Canikli said Wednesday.
On Saturday, reports emerged alleging that the Syrian government forces used chlorine in an attack in Duma killing up to 70 people.
The U.S. blamed Damascus for the alleged chemical weapons use and said that it was considering all potential options in response to it.
"If the Syrian troops backed by Russia confront the US-backed forces, Russia will not be able to stay away …
"As a result, a serious clash may occur. This threat has been present for a long time, and will continue to exist, which means that one spark may ignite the entire region.
"Both Russia and the U.S. are in the wrong positions.
"Turkey calls for restraint and refusal from supporting terrorist groups," Canikli said, as aired by the 24 TV broadcasters.
Newsmen report that President Donald Trump warned Russia of imminent military action in Syria over a suspected poison gas attack, declaring that missiles "will be coming".
He lambasted Moscow for standing by Syrian President Bashar Assad.
Trump was responding to a Russian warning on Tuesday that any U.S. missiles fired at Syria over the assault on a rebel enclave would be shot down and the launch sites targeted.
"Russia vows to shoot down any and all missiles fired at Syria. Get ready Russia, because they will be coming, nice and new and 'smart!'," Trump wrote in a post on Twitter.
"You shouldn't be partners with a Gas Killing Animal who kills his people and enjoys it!" Trump said, referring Moscow's alliance with Assad.
In response, Russia's Foreign Ministry said "smart missiles should fly towards terrorists, not legal government".
Damascus and Moscow refer to rebels fighting Assad as terrorists.
The Syrian government and Russia say the reports of a poison gas assault on the Syrian town of Douma are bogus.
NAN