By Simon Ebegbulem
BENIN CITY—GOVERNOR Godwin Obaseki of Edo State has disclosed that the state government  had completed the training of 253 teachers, who will be deployed to teach Benin culture, language and history in secondary schools and selected primary schools across the state.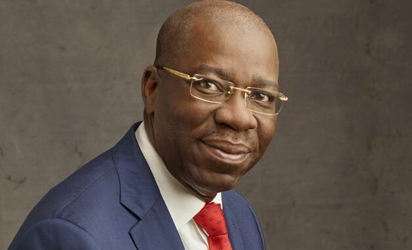 Obaseki disclosed this at the presentation of a book entitled: "Ogiamien And The Illusion of Kingship," written by the Esogban of Benin, Chief David Edebiri, in Benin City.
According to him, the deployment of the teachers to the schools was in line with the state government's policy to preserve Benin's rich history and culture, noting: "We are emphasising the study of Benin language, culture and history to preserve it for the present and the future generations. This is to ensure that we preserve our identity."
Earlier, the Federal Government had charged Benin people to advance its science and technology skills bequeathed on the Kingdom by their ancestors.
Minister of Science and Technology, Dr Ogbonnaya Onu, who spoke at the book presentation,  noted that Benin Kingdom was already advanced in science and technology even before the creation of Nigeria in the area of bronze casting
He regretted that Edo State had failed to take advantage of that by making that the state a leading light in science and technology in the country.