By Ugochukwu Alaribe
ABA—TRAGEDY was yesterday, averted at Ogbor Hill, Aba, Abia State, when a van belonging to the Nigerian Police, lost brakes and crashed into roadside traders at the popular Opobo Junction.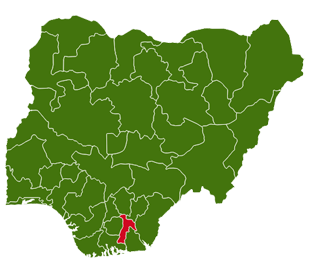 The traders, who included a nursing mother, abandoned their wares and fled as they saw the Police vehicle on top speed from the Opobo Road area.
The incident could have led to the death of over 20 persons as the area is usually crowded with fruit sellers who display their wares by the roadside. The van crashed into the newly built drainage in the area.
Eyewitnesses told Vanguard that they thought the Police team was pursuing suspected criminals when they saw the van racing towards the junction and expressed gratitude to God that no life was lost in the incident.
A shop owner, Chioma Obinna, said she hoped that the incident would serve as a lesson to the roadside traders who had refused to leave the area.
"This has been a disaster waiting to happen. These traders who display their wares on the road have been warned to leave the area, but they refused. We thank God that no life was lost. This junction is usually crowded, but there were only few traders today."
Officials of the Abia State Public Utilities Maintenance Agency, APUMA, have continued to warn traders at Opobo junction of the dangers of roadside trading. The traders always return to the roads as soon as operatives of the agency leave the area.
When Vanguard visited the area, some policemen were seen guarding the crashed van, while fruits and other goods destroyed in the incident littered the scene.
Efforts to get the reaction of the Police Public Relations Officer, Abia State Command, DSP Geoffrey Ogbonna, was unsuccessful at the time of filing his report.