By Victor Ahiuma-Young
THE issue of unpaid terminal benefits among others, to some staff and retirees of defunct Power Holding Company of Nigeria, PHCN, since the privatisation of PHCN, for a while, has pitched organised Labour against government/ Bureau of Public Enterprises, BPE, to the extent that organised labour had picketed and crippled the operations of BPE on more than one occasions.
But it appears that the agitations of labour are beginning to yield the desired result as the BPE last week brought together, stakeholders to look at the way forward towards resolving pending issues.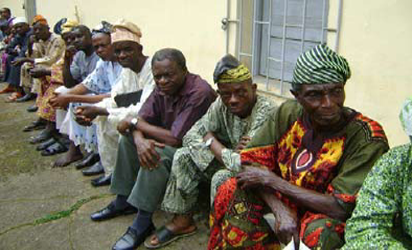 Though details of the meeting have not been made public, but ahead of the meeting, General Secretary of the National Union of Electricity Employees, NUEE, Joe Ajaero, spoke to Pension and You about the plight of these former PHCN staff.
According to him: "The BPE after our harassment (because we have engaged and shut the operations of BPE twice), decided to do a letter to us to reconstitute the implementation committee that will ascertain the claims with a view to paying them. We have appointed our two representatives as requested by BPE to serve in the committee. "We do not know if it is part of their delay tactics or if they are serious this time.
That is the latest as we speak. The meeting is fixed for next week (last week) between the in-house unions and the BPE to finalise the contentious issues. It's like we are going to start afresh. For about 50,000 workforce, we have about 1,000 or so that are left based on obvious reasons. Some may be wrong account number, wrong name, under payment and so on. Some, you cannot explain what happened that prevented the payment of their benefits. Those are the issues..
"As we speak, we would not know how they are coping. Our concern has been that these people worked for a long time and for four or five years after they were stopped from working,  they have not been paid their entitlements. It is simply death sentence.
Apparently, some have died and some of those that have died may have survived if they had money to take care of their medical needs. Some others are living in penury except those who may be lucky to have some good spirited members of their families to take care of them, or are fortunate to have something  doing, or probably those that might have been lucky to get a new job which you know is very difficult today in Nigeria given the level of unemployment in the country. It is a sorry state.
On whether the union is giving them stipends, he said: "You see, where do you start to give them token? It is a problem. For each action we take against the management, it costs us some millions. Do you divert that to assist them? For how long, and stop taking action? Those are some of the issues. The very moment you start giving them stipend every month, it will simply mean you have assumed the responsibility of management.
To what extent will you go with that? If you set such precedent, then the very moment people are sacked, you start paying and it is not that you have the resources. Your primary responsibility as a union is to make sure you compel management to pay them their entitlements. That is what we are doing and that is what must be done.
18-member committee
The BPE had earlier in a letter to the three in-house unions; National Union of Electricity Employees, NUEE, Senior Staff Association of Electricity and Allied Companies, SSAEAC and National Union of Pensioners, NUP, Electricity Sector, dated March 15, 2018, intimated them of the establishment of PHCN Residual Committee, to address among other things, pending issues.
The letter by the Director-General of BPE, Alex Okoh, recalled that "in order to facilitate the payment of the entitlements of the former PHCN staff, an inter-agency implementation committee was constituted to carry out the assignments in which your agency was represented and you did play a key role.
In the course of time, however, majority of the members of the implementation committee have either retired or changed their places of work; making the committee moribund." With cases still outstanding, it    has become imperative to give life to the committee to be known as PHCN Residual Committee."
The committee's terms of reference include: to address all residual labour issues arising from the privatisation of PHCN.
To come up with strategies for addressing all complaints pertaining to the payment of entitlements of both the active staff and retirees of PHCN.
To devise proactive strategies and techniques that address the outstanding residual issues and payment of the disengaged staff of PHCN once and for all. To liaise and engage with the relevant agencies and stakeholders to ensure successful completion of the assignment.