The remains of Sen. Mustapha Bukar has been buried in Daura, Katsina state, on Wednesday.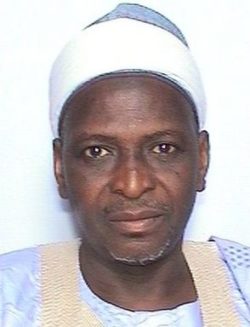 The News Agency of Nigeria newsmen report that Bukar's body was committed to earth at the Daura central cemetery at 6.14 p.m.
The state governor, Alhaji Aminu Masari, who led people to the burial described the death of the senator as an "act of God''.
Late Bukar's colleagues at the Senate, who attend the funeral included Ahmed Lawan, Aliyu Wammako, Abu Ibrahim and Umar Kurfi.
Other dignitaries at the burial were Deputy Governor of Katsina state, Alhaji Manir Yakubu, Speaker of the House of Assembly, Alhaji Abubakar Kusada, who led members of the House.
and Sain Katsina, Alhaji Ahmadu Nafuntuwa
The Emir of Katsina, Alhaji Abdul Mumuni Kabir, was represented by and Sain Katsina, Alhaji Ahmadu Nafuntuwa.
The funeral prayer was performed by the Chief Imam of Daura, Malam Salisu Rabe, at the Emir's palace
Bukar, who was representing Katsina North Senatorial District, died at 63, in a private hospital in Abuja in the early hours of Wednesday.
NAN