By Steve Alabi
There was once, in the recent history of Ekiti State, when an administration deliberately set out to ignite genuine sports development of a creative and mass dimension involving young people at the earliest moments of formal learning.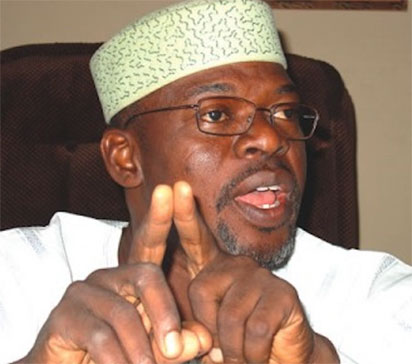 Between 2007 and 2010, when Chief Segun Oni held sway as the helmsman of the state, a holistic system that grounded creative sports development in a synergy with an improved delivery of educational opportunities was emplaced.
The whole idea was to direct a complete development of the entire faculties of each child to enable him reach his fullest potentials.
The all-encompassing programme addressed all the challenges an average Ekiti child, whether he was of rich or poor background, faced. Opportunities provided by the state were equalized for every child no matter his social status. Before launching its sports initiatives, the Oni administration introduced eggs and chocolate as a daily school menu for all children as a way of enhancing their nutritional intake.
It recognized the value of nutrition in the physical and mental development of children and sought to banish lack of nutrition from affecting the growth of the children whether their parents could afford it or not. Oni rightly reckoned that if a child was well fed and did not lack the required nutrition, it would be easier for such to learn and recreate to the best of his ability.
Even with this well thought out nutritional support, Oni did not leave sports development to the vagaries of the interest or otherwise of the ubiquitous Games Master who himself may not possess the knowledge and drive to properly expose students to modern talent discovery and development tactics. He tackled the matter from every conceivable angle, from the provision of needed sports infrastructure and equipment to the upgrading of the state's radio and television services to give broadcast coverage and encouragement to the sports revolution.
Oni upgraded the pitch and tracks of the Oluyemi Kayode Stadium, Ado-Ekiti to international standards and built world class hard courts at the Fountain Hotel complex in readiness for the take-off of the sports revolution. He ordered the digitalization of the state's radio and television services complete with an Outside Broadcast Van capable of covering events live from any part of the state.
Oni then brought in internationally acclaimed coaches with rich and practical experiences in talent hunt and development, tactics and techniques. Chief Adegboye Onigbinde, the widely acclaimed FIFA Technician and former Super Eagles gaffer who has a rich pedigree in grassroots soccer development was brought in to handle football. Amelia Edet, former head coach of the Athletics Federation of Nigeria and holder of the IAAF Veteran Pin, was engaged to take charge of athletics. A veteran tennis coach of varied and wide experience, Uncle Abbey, was persuaded to leave his lucrative coaching job in the United States and assigned to discover and nurture tennis stars.
These three experts targeted Games Masters as the pivot of this sports revolution. In the new scheme, Games Masters would no longer be generalists. With the training they received, they became specialists assigned to handle clusters of schools in specific sports. Competitions were set up at three levels, primary, junior and senior school levels similar to the Principals' Cup tournaments of old. From these competitions, each local government selected its elite team to represent it as that local government's All Stars team. This was where the state's radio and television services came in.
Oni wanted the initiative to become so popular among the people that he ordered the digitalization of the Broadcasting Service of Ekiti State (BSES) in 2009 and got it completed the following year. In addition to the daily nutritional support for all school children, the ones identified as sports prospects got direct supplementary feeding from the government. The essence of all these was to produce from the nooks and crannies of Ekiti State new Kayode Oluyemis and Olusoji Fasubas, two of the greatest athletes Nigeria has ever produced.
Of the ten Nigeria-born athletes who have run the 100 metres under 10 seconds, the brightest of them all, Olusoji Fasuba is from Ekiti, specifically from Ado-Ekiti. Notable also is the fact that Oluyemi Kayode, who was the first leg of the historic silver-winning Nigerian relay quartet at Barcelona '92 Olympic Games and who, but for his untimely death as he neared his prime, would probably have run the 100 metres under 10 seconds, came from Ado-Ekiti too. It is therefore arguable that there is a gene in the physical make-up of people from Ekiti, and Ado-Ekiti in particular that breeds athletic prowess. But such can only be developed when and if systematic approach to sports development that Oni introduced in his first tenure is adopted and sustained.
As Oni himself put it, "Ekiti's sports talents deserve to be fished out and developed. We put this initiative in place that time because we had our eyes on the future. Yes, we could have purchased a few sports victories but it would not have helped our youths to discover their latent talents. We are wasting talents by not discovering them. I'm obsessed with developing our future. And I would do it all over again."
This is the sports revolution that Ekiti missed seven years ago. Imagine what mighty fruits would have been harvested since if the revolution had not been halted. The good thing is that Oni still has the fire in him to deliver this revolution. With his declaration to vie again for the position of Governor, the youths of Ekiti State have another opportunity to reignite this revolution and bring it to full fruition this time around.
*Alabi, a former SWAN President, is resident in Ado-Ekiti.