By Olasunkanmi Akoni and Monsuru Olowoopejo
Lagos State Government said it would not hesitate to sanction residents who are in the practice of shutting down their streets with iron gates contrary to subsisting executive order in the state.
The state's Commissioner for Local Government and Community Affairs, Muslim Folami who stated this at the 2018 ministerial press briefing in Alausa, Ikeja, to commemorate the third year of Governor Akinwunmi Ambode in office, warned residents in the state to desist from such practice henceforth, as offenders would be sanctioned.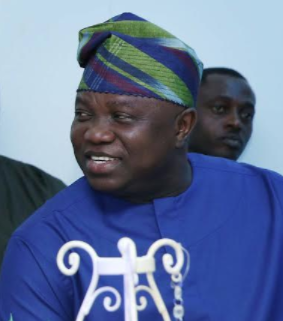 The then Governor Babatunde Fashola of Lagos State had sometime in 2009, directed that gates erected at the entrance and exit of every street in the state should be phased out forthwith, stressing that the gates should remain opened between 5am to 12 midnight daily.
Fashola, stated that the measure was part of measures by the state government to further open up exit routes around traffic gridlock prone areas as well as enhance security network in the metropolis.
Directing the stakeholders to dismantle the gates, Fashola said the practice was illegal since they lacked any approval from the Ministry of Physical Planning and Urban Development.
However, Folami said the measure has become necessary as the present administration in the state was concerned about the welfare and safety of the residents.
He said, "There is a law in Lagos State that forbids residents shutting street gates indiscriminately within some periods in the state. The residents must obey the laws of the state government. We are not saying you should not have gates in your streets, but those gates where such are installed should be manned 24 hours by security personnel who will execute the time frame for shutting such gate(s).
"The reason we are opposed to the practice of keeping gates perpetually locked is that there may be emergencies, there may be fire outbreak. A pregnant woman can fall into labour anytime and may have to get to the hospital promptly. If you lock the gates what happens. We have had cases where some pregnant women died because the gates were closed.
"There were so many incidents of fire outbreak where the streets could not be accessed to put out the fire because the gates to the streets were closed. We will not fold our hands and allow such things to happen. What are we doing as government then if we allow such things to happen.? We have decided that henceforth, anyone found guilty will be punished," Folami said.
During the year under review, the commissioner said the ministry organized a stakeholders meeting with market leaders and traders across the state on the need to comply with the directive of the state government on Cleaner Lagos Initiative, CLI, and dumping of refuse in unauthorized places by traders in their markets to prevent environmental hazards.