The Andoni Area Council of Traditional Rulers on Wednesday appealed to security agencies in Rivers to ensure peace by tackling the unwarranted killings in some parts of Bonny Local Government Area.
The traditional rulers said in Port Harcourt that no fewer than five deaths with several people missing and others injured had been recorded since the crises began this month.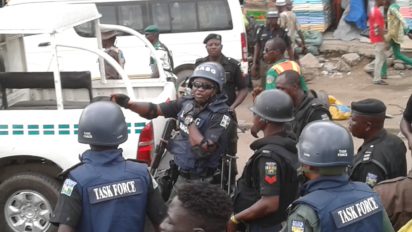 They noted that between April 9 and April 22, the people of Andoni Local Government Area, residing around the suburbs of Bonny were at separate times subjected to undue attacks.
"The attacks were specifically on Andoni people based in Finima, Ajalimoni and Light House Fishing settlements.
"The attacks have led to several loss of lives and properties of residents and the cause of the attacks had yet to be ascertained,'' they said in a statement by King Aaron Ikuru, Chairman of the Council.
The traditional rulers said the people of Andoni over the years enjoyed an age long relationship with the people of Bonny who shared the same fishing occupation and were domiciled in Bonny Local Government Area.
"We are worried over the poor state of security and recent economic downturn in the area.
"W urge the government and security agencies to investigate the cause of the crises so as to restore peace to the area.
"It is unfortunate that a statement credited to King Asimini Pepple, the Paramount Ruler of Bonny Kingdom, said the attacks on the people were cult-related.
"We call on traditional leaders and the entire people of Bonny Local Government Area to eschew sentiments and restore peace to the once economically viable fishing settlement,'' said the statement.
It was jointly signed by the council's Vice-Chairman, King Okuruket Nnabiget XIV and the Treasurer, King Israel Otuo.