The Lagos State Commissioner for Environment, Mr Babatunde Durosinmi-Etti, has urged residents to report to the ministry, any illegal billing or borehole closure in their areas.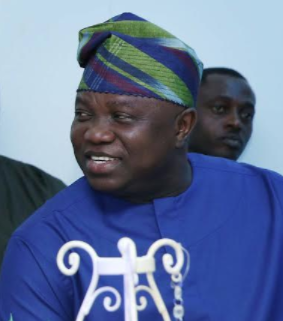 Durosinmi-Etti, gave the advice in a statement he issued at the end of a meeting with the Head of the Lagos State Water Regulatory Commission, Mr Kabir Abdullahi and Head of the Lagos Water Corporation, Mr Munir Badmus.
He said that the government would not authorise the closure of any borehole, except where such was found to be contaminated and unfit for domestic use.
The commissioner said that the government introduced some measures of control for commercial use of water because water is a resource that must be protected.
According to him, regulation, control and monitoring of all state water resources is to take inventory of the sources, quality of water produced and consumed by citizens.
He said the regulation, control and monitoring of state water resources also identified any known source of pollution of the underground water.
Durosinmi-Etti dissociated the ministry from the water rate crisis currently causing disaffection between residents and the management of the Mayfair Gardens Estate, located along Lekki-Epe Expressway.
According to him, Mayfair Gardens is a private residential estate, built and maintained by HFP Engineering.
"Being a private estate, HFP Engineering has been responsible for servicing the estate with social amenities such as water.
"This is an indication that the estate is not being serviced by the Lagos Water Corporation and as such could not have received bills from the water agency," he said.
Durosinmi-Etti said that for selling water to its residents, the estate could be categorised as a commercial user of water, which could have attracted charges, to promote responsible commercial usage of water in Lagos State.
The commissioner said the government was not unaware of the hardship that the misunderstanding between the management and residents of the estate had caused.
He said that government would intervene to help the two parties to resolve the issue. (NAN)