By Onozure Dania
Lagos—A prosecution witness, Dr. Oyebimpe Oyeleke, in the ongoing trial of Sulaiman Femi, who allegedly raped his 13-year-old sister-in-law, told a Lagos High Court sitting at Igbosere that there was dark blood coming out of the victim's private part.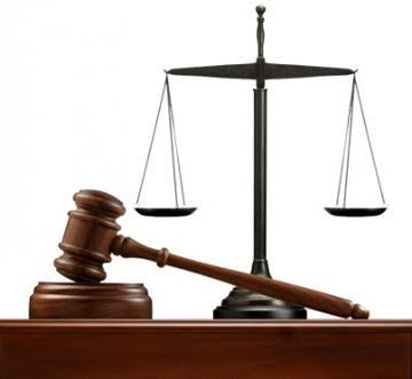 He added that there were scars and bruises at the inner part of the labia minora, noting also that there was laceration on the hymen when she examined the teenage girl.
Oyeleke, who was testifying before Justice Sedetan Ogunsanya, told the court that they first took the girl to a psychologist before she was examined.
The witness, while being led in evidence by the Lagos State prosecutor, Mr. K. A. Bamgbose, informed the court that the girl was accompanied by an Investigative Police Officer, IPO, to the Mirabel Centre:
"The victim said she was sent on an errand on January 5, 2016, when the perpetrator called her and forcefully put his penis in her vagina.
"We examined her and after examination, part of what we do are tests for pregnancy, HIV, and Hepatitis, because we do not know the health status of the perpetrator."
During cross-examination, defence counsel, Mr. Olanrewaju Ajanaku, asked the witness if she discovered pus in the teenager's vagina.
She said: "I saw vagina discharge with black blood stains and at the same time it had a foul smell, probably she had not washed it after the incident. The discharge wasn't taken for examination."
When asked if she can confirm if the discharge was sperm, she said: "No, I wasn't there at the scene of the incident. A lot of things can be responsible for vaginal discharge, but there were dark bloodstains sticking out."
Ajanaku also asked her if there was any cloth, tissue wipes or cotton shown to her containing the defendant's perm.
Her words: "Nothing was shown to me. Her pant  was not brought to me, but the one she wore the next day had blood stains."
Justice Ogunsanya adjourned till June 11.