By Emmanuel Aziken, Political Editor
LAGOS — Prominent political office holders belonging to the All Progressives Congress, APC in Lagos State yesterday coalesced into a pressure group named Ambode Mandate Support Group, AMSG with the explicit determination of ensuring a hitch-free re-election of Governor Akinwunmi Ambode.
The politicians including council chairmen, federal and state legislators and office holders, however, affirmed that they were not by their action ruling out other aspirants from contesting with Ambode.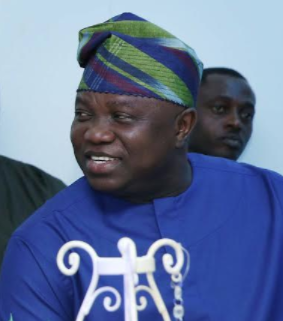 While highlighting the successes of the governor in infrastructure, tourism, employment generation and traffic management, they, however, vowed to take back to the governor public concerns on the nightmarish traffic congestion on the Mile 2 – Apapa axis of the metropolis.
The political chieftains were led by the director-general of the AMSG, Hon. Omoyele Sulaimon who is also the special adviser to the governor on Communities and Communications.
Flanked by the political chieftains, Sulaimon, a three time chairman of Bariga Local Government Area said:
"After seeing how he (Ambode) has piloted the affairs of the state we were convinced that it would be necessary to garner support for him. We have seen his new approach to governance because even when the country is in recession this governor has recognised that time is money and he ensured that useful time is not wasted in traffic and hence he ensured smooth traffic."
However, challenged on the nightmarish traffic congestion in the Mile 2 – Apapa axis of the metropolis, Sulaimon said that the situation in that area of the city was a fraction of the successes recorded by the Ambode administration in traffic administration.