By Chinedu Adonu
ENUGU—THE Nigeria Policing Programme (NPP) has revealed that community-based security system is most viable to tackle temporary security challenges facing the country.
Team leader of NPP in Enugu State, Mr Larry Oguego told newsman in Enugu  yesterday  that the NPP opens an all-encompassing bottom-up approach for effective security, which starts from individuals at the community level.
Oguego noted that the Community Safety Programme, CSP, of the NPP seeks to collect public spirited individuals in each community and make them a focal-point to get vital intelligence and surveillance to nip crime in the bud on time.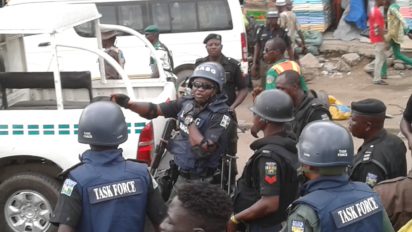 According to him, these public spirited individuals are always there in most communities.
"But, they needed enlightenment and education to tell them how best and possible ways to participate in security matters for the safety of their communities," he said.
He noted that security agencies needed the greater help of Nigerians in various communities now than before due to increased population and advancement in technology even in remote communities.
"For now, there is no alternative to the well-tailored Community Security Programme, CSP of the NPP; which within few weeks had proven to be accepted and working for our people.
"Here, the security of the people lies with the people and the people as well will gain tremendously from having a secured environment for their businesses and other human activities.
"That is why we are calling on more Nigerians to join the bottom-up approach to security, which NPP is formulating for the country, for a better and secure Nigerian communities and neighbourhoods,"he said.
Oguego, who is also a renowned human rights activist, noted that the CSP would be replicated in every community in Enugu as it had already gained acceptance among many communities in Enugu State.
CSP is the community version of the NPP launched recently to further push the community policing initiative of the police closer to the grassroots or communities.
The pilot states for the domestication of the community policing framework under NPP include; Borno, Enugu, Kano and Lagos States.
While In Enugu State, Central Police Station in Enugu is the pilot division.