Dr Eniola Bahdmus, a general medical practitioner, has urged men who are over 40 years to undertake regular prostate cancer check–ups for early detection.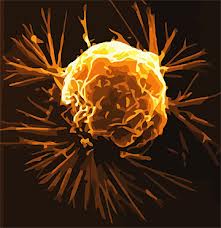 Bahdmus, who works with the National Hospital Abuja, gave the advice in an interview on Saturday in Abuja.
He said those with family history of the disease ought to make frequent checks in order to seek early treatment before complication sets in.
"Prostate cancer is probably the most common cancer among men, especially black men.
"For some unknown reason, men with darker pigmented skin are at a higher risk to suffer from prostate cancer.
"However, it is important that men of all races regularly check themselves as they age.
"Prostate cancer normally grows slowly within the prostate gland causing many people to discover they have it later,'' she said.
According to him, most of the common types of prostate cancer are not seen to be as dangerous as other cancers because of their slow growth.
"However, there are other types of prostate cancer that grow aggressively and can spread faster than expected.''
Bahdmus said prostate cancer does not give symptoms at the early stage.
"If an individual has regular prostate examinations, he will be able to detect the problem with his prostate and also help with successful treatment.
"An individual with an advanced prostate cancer might notice symptoms such as erectile dysfunction, trouble in urinating, blood in semen, decreased force in the stream of urine, bone pain and discomfort in the pelvic area,'' Bahdmus said.
She urged men to book an appointment with their doctor if they have any signs or symptoms that worry them.
"Like other cancers, no one knows exactly what causes prostate cancer.
"We just know that prostate cancer begins when some cells in the prostate become abnormal.
"Changes in the abnormal cells' cause the cells to multiply faster than normal cells.
"The accumulating abnormal cells form a tumour that can grow to infect surrounding tissues.
"Some abnormal cells can also break off and spread to other parts of the body,'' she said. (NAN)
Subscribe for latest Videos