By Vincent Ujumadu
AWKA—PRESIDENT General of Ohanaeze Ndigbo, Chief Nnia Nwodo yesterday, decried what he described as the ill-treatment and marginalisation being suffered by Igbo people in Nigeria, saying that Igbo were the worst hit both politically and economically in the country despite their enormous contributions to the growth and development of the nation.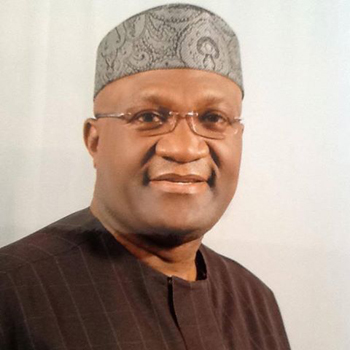 Nwodo, who spoke during the ground-breaking ceremony of Igbo village and centre for African Civilization at the Nnamdi Azikiwe University, Awka, observed that the average Igbo man was not only industrious, adventurous and daring, but courageous, enterprising and versatile.
"These rare qualities," he noted, "were the source of  envy and jealousy from other tribes in the country."
He listed the number of industries located in the Eastern part of the country that had gone moribund, including the    Nigercem, Nkalagu; Golden Guinea Breweries, Umuahia and  Premier Breweries, Onitsha, arguing that their going under was due to the marginalization of Ndigbo.
He however,  insisted that the solution to the problems would not be found in another war but in proper restructuring of the country, which, he said, Ohanaeze had been clamoring for.
He said: "We cannot afford to experience another civil war. I will rather die than allow these youths to be killed. There are two types of warfare, the diplomatic and civil war. What I am fighting is the diplomatic war.".
He challenged the present generation of Igbo to emulate the outstanding virtues of the late Igbo icons, who were celebrated at the event, saying they could have been forgotten long ago if not for the rare qualities they possessed.
In his lecture titled, "What Igbo are identified for", the Ohanaeze president observed that the first attribute of an Igbo man was cleverness, noting that Igbo were not known for laziness.