Lagos – Former Nigeria's High Commissioner in Ghana, Musiliu Obanikoro, says a well-coordinated grassroots football programme will engender the development of the sport in the country.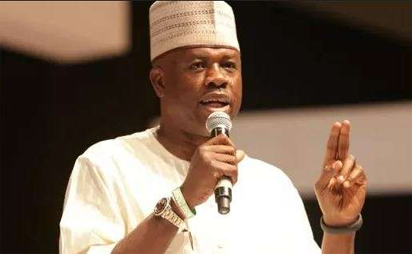 He spoke at the flag off of the Real Madrid Football Coaching Clinic for boys and girls at Campos Square Mini-Stadium on Lagos Island.
No fewer than 200 young footballers of ages 11 and 17 are attending the clinic which will run from April 4 to April 14.
The clinic will afford those that excel an opportunity to be part of Real Madrid training development.
"The football clinic started from a drawing board and it took a lot of efforts to get to this point. This type of project is for the good of the country.
"There is a gradual process to bring back the old-time football culture where our leagues were strong in the time of Austin Okocha and Peter Rufai.
"It will only take time, but eventually, it is going to happen. I have more confidence now in the development of football in Nigeria because programme like this will bring out the best.
"This is also a means toward poverty alleviation because it will make us strong economically and in turn affect our society positively if we can continue to produce stars like Olivia and
Kanu Nwankwo, '' Obanikoro told NAN on the sidelines of the clinic.
Obanikoro, a former gubernatorial candidate of the Peoples Democratic Party (PDP), urged participants to take their education serious as they continue to pursue career in football.
"I am charging you (participants) to take your studies serious alongside your football career as this is the only way to go. You have a better opportunity than our generation.
"I am sure many want to be like Real Madrid left back, Marcelo and forward like Ronaldo; then you need to be hardworking and committed to your cause.
"There are many opportunities for everyone now to be what he wants to be, what is needed is patience and focus and you will achieve your dreams,'' he said.
Earlier, the Project Coordinator, Kayode Bawa-Allah, said Real Madrid Foundation was committed to the project in Nigeria, adding that the country is key to the project.
"Real Madrid Foundation and Clinic decided that Nigeria is a key country in Africa they must be involved in their drive for grassroots football development programme.
"It is a success that Real Madrid showed up because the club decided that Nigeria is an important country in Africa that must be involved in their grassroots football
development programme.
"There is no better team to partner with than this because they are one of the best teams in the world, if not the best now.
"When you give the kids good foundation, you should expect the best from them. Football in Nigeria is a passion and also a business.
"The programme will not be a one-off thing but we hope it will be a monthly challenge at discovering great football stars for the country,'' he said. (NAN