The Enugu Electricity Distribution Company (EEDC) has cautioned its customers over activities of unidentified persons parading as staff of EEDC and visiting unsuspecting customers to install solar panels.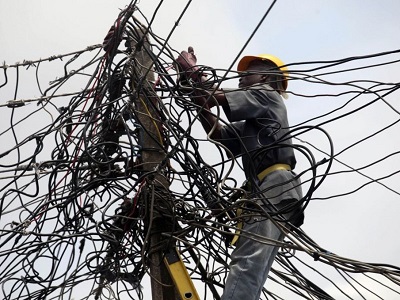 The company's Head, Communications, Mr Emeka Ezeh, in a statement on Wednesday in Enugu dissociated the company from the criminal activity.
Ezeh also reiterated EEDC's primary responsibility of marketing and distributing electricity within the South-East.
He noted that these fraudulent persons go about issuing people with application forms for subscription of solar panel and collecting amounts ranging from N7, 500 upwards from unsuspecting members of the public for the purpose.
"We, therefore, have no business with marketing, distribution or installation of solar panels.
"This is an organised scam by some elements in our society, and we call on the general public to beware of this ugly trend and avoid being duped of their hard-earned money.
"Customers should, therefore, report any individual impersonating as staff of EEDC, marketing solar panel to the nearest police station for arrest and prosecution.
"Electricity customers are encouraged to always call EEDC's call center on: 084 700 100, or visit its district office or service center nearest to them to verify and ascertain the authenticity of any innovation or offering when in doubt,'' he said.
According to him, customers should also ensure that all payments to EEDC are made via the cash offices or designated banks, and not to any of its official.
NAN