Benin – The handlers of Bendel Insurance FC of Benin, say the team is ready for the 2017/2018 season of the Nigeria National League (NNL).
The Head Coach of the club, Baldwin Bazuaye, gave the assurance following the club's Sunday friendly win against visiting Ogumala FC of Warri.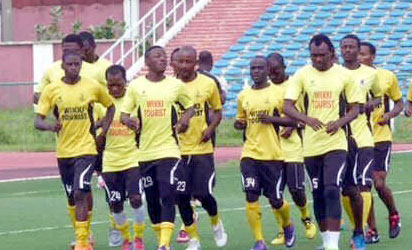 NAN reports that the Insurance of Benin hammered their visitors with 3 – 0.
The victory made it the 15th preseason victory for the club from a total of 17 friendly matches.
Bazuaye said: "Our team playing to instruction is our focus for now, and the boys are doing that.
"We are ready for the league; the technical crew has impacted a lot on the players.
"The team is working hard to achieve our target, and the players know they have to give their best," he said.
Team Manager of Ogumala FC, Jube Mishisey, who commended the performance of his players, said that Insurance was more experienced.
"Bendel Insurance is a more experienced side, with impressive results in their preseason matches.
"I commend my player for getting a decent scoreline; other teams bigger than mine have gotten worse result.
"We are building for the future, and I know playing matches like this is good for my team,'' he said. (NAN)