The Ministry of Niger Delta Affairs on Friday said it had trained and empowered 90 women and youths across the Niger Delta region in fishery and poultry production in Calabar, Cross River State.
Mr Marshall Gundu, Director Press, Ministry of Niger Delta Affairs, who disclosed this in a statement in Abuja, said that the beneficiaries were given N500,000 as start-up package.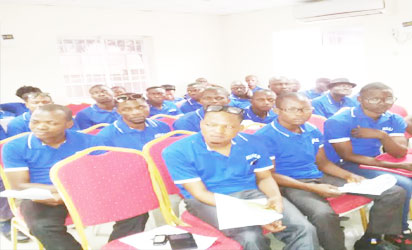 Gundu quoted the Minister, Pastor Uguru Usani, as saying that the ministry's continuous commitment in training and empowering the youths and women in the region was aimed at reducing unemployment and youth restiveness.
"The 90 beneficiaries drawn from the various states in the region were trained in Fishery and Poultry production so that they could contribute to the food security of the region and Nigeria in general.
"Those who have been agitating for inclusion should be reassured that they have been heard and therefore would be considered in subsequent batches to be self-employed and self-dependent.
Usani added that the package given to the beneficiaries was to teach them how to fish rather than just giving fish to them.
He urged them to establish themselves to contribute towards the training of other Niger Deltans for the enhancement of their value, thereby making them more productive members of the society.
The minister reiterated that the Federal Government would be glad to see the trainees as partners and consultants with capacity to deliver as change agents in the nearest future.
The graduands expressed gratitude to the President Muhammadu Buhari-led government, pledging their unalloyed support for Mr President and the Ministry of Niger Delta Affairs.
They stressed that they had received all it takes to transform their lives and other people around them.
The News Agency of Nigeria recalls that the Minister of State Niger Delta, Prof. Claudius Daramola had during the graduation of 180 Bakassi returnees in Calabar recently promised that the training and empowerment programme was a continuous exercise.
The Minister said this recent exercise was part of the fulfillment of that promise.