By Wole Mosadomi
MINNA—Immediate past governor of Niger state, Dr Muazu Babangida Aliyu has distanced himself from the latest list of looters released by the federal government and vowed to drag government to court to contest his involvement to a logical conclusion.
This is even as former Permanent Secretary in the Ministry of Power, Godknows Igali, said his name was smuggled into the list, just as former Aviation Minister, Femi Fani-Kayode, rejected the inclusion of his name in the list, saying it was nonsensical and utterly shameful for government to include his name.
Babangida Aliyu, who in a statement in Minna yesterday, threatened to sue the Federal Government over the matter, stated categorically that he did not loot the treasury and wondered why the Federal Government should include his name in the 24-man treasury looters list released by the Minister of Information, Lai Mohammed.
"Nobody had ever confronted me with any document(s) that I received N1.6 billion from the former National Security Adviser. They have to prove it. The APC government had embarked on "calculated blackmail against my person because I refused to join the APC.  We all have our minds and what we believe in politics is a thing of the mind," he declared.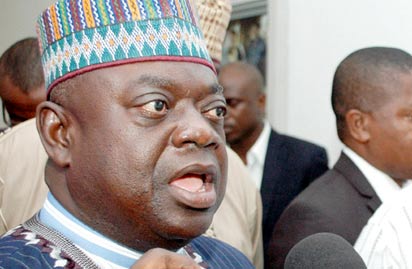 On his part, Godknows Igali said his name ought not to have been on the list, vowed not to keep quiet against such a weighty allegations of looting N7 billion.
He said: "On account of my background, I am normally taciturn, but I cannot keep silent against such weighty unfounded allegation. Not surprisingly, my name was smuggled to the list, against a whopping 'loot' of N7 billion. I understand Godknows Igali was dragged in last minute to create the needed effect. After all, he's one of Jonathan's main men.
"For the avoidance of doubt, this is totally false, as no amount whatsoever has been recovered from me or traced to me."
Similarly, Fani-Kayode said:  "I wish to make it abundantly clear that this is nonsensical and utterly shameful and I hereby reiterate the fact that I am totally innocent of any wrongdoing."
"The Federal Government claims I looted N800,000,000 from government coffers. This is false.  I did not receive and neither was I ever given one kobo by any government official, government agency or government parastatal during President Goodluck Jonathan's tenure.
"The money that I received was given to me by the Director of Finance of the Jonathan Campaign Organisation, Mrs. Esther Nenadi Usman, before the election in 2015 and it was specifically for the conduct of the presidential election.
"I was Director of Media and Publicity of the Campaign Organisation and it was used specifically and solely for the running and conducting of the media and publicity aspect of the election.
"Meanwhile I reject the false label of "looter" and I hereby return it to sender.  I also deny all the charges that have been levelled against me by the EFCC.  I, hereby, restate my innocence and I shall continue to vigorously defend myself and my good family name in the court of law."