Abuja – Mr Ahmed Idris, the Accountant-General of the Federation (AGF), has said that N10 billion paid for local contractor's liabilities was duly appropriated for in the 2017 budget.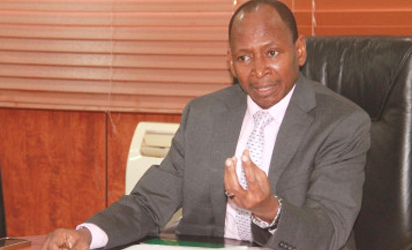 He said this in a statement issued by Mr Oise Johnson, the Head, Press and Public Relations, Office of the Accountant General of the Federation (OAGF) on Friday in Abuja.
"The payment of N10 billion for local contractors' liabilities was not outside the budget, and its release followed laid down extant financial regulations.
"This money was appropriated for in the Service Wide Vote.
"In fact, N20 billion was provided for local contractors' liabilities under the 2017 Appropriation for all Ministries, Departments and Agencies (MDAs).
"Also, other institutions of government, including the Independent National Electoral Commission (INEC), National Assembly, Judiciary and other statutory bodies."
Explaining the procedure for the application of funds, Idris said that the funds had to pass through the agencies and institutions of government which awarded the contracts.
He said that in the past, payments were directly made to contractors but this created a lot of reconciliation problems.
The accountant-general said the procedure was, however, changed in 2017 for accountability purposes.
"The funds now pass through originating MDAs and institutions of government with returns in respect of the Authority to Incur Expenditure (AIE) required to be forwarded to the Director, Cash Management Department.
"This should include a list of and supported by copies of all payment vouchers which have been authorised," Idris said.
He also said that the MDAs and institutions of government were required to prepare vouchers, put in place internal audits, verify work done by the contractors and deduct relevant taxes.
According to him, the present administration has implemented a number of fiscal policies aimed at strengthening financial control, improving transparency and accountability in the management of public funds since its inveption.
Idris said that the President Muhammadu Buhari-led administration remained committed to boosting the capacity of local contractors by clearing outstanding liabilities and providing level playing ground for them to compete.
"Such payment of local contractors' debts therefore, is critical in achieving the positive outcomes such as revamping the economy, sustaining the country's economic growth and creating more jobs and wealth."
On the implementation of the budget, Idris said the Finance Control and Management Act of 1958 places the responsibility on the Minister of Finance.
"Once the budget has been passed by the National Assembly and assented to by the president, the implementation rests with the Minister of Finance.
"For the release of any fund, it must have been provided for in the budget," he added.
According to him, N2.7 trillion has been proposed in the 2018 budget for the National Assembly's approval in line with the government's desire to pay the local contractors' liabilities.
The money is for payment of inherited obligations.
The N2.7 trillion, he added, would be raised through bonds to meet the outstanding obligations to local contractors in 2018. (NAN)