By Levinus Nwabughiogu
ABUJA—Director-General of National Emergency Management Agency, NEMA, Mr Mustapha Maihaja, said, Wednesday, that N1.5 billion suspicious contracts were awarded in the agency before his assumption of duty.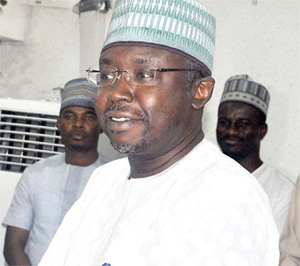 He said he inherited some rots in the agency and was doing his best to correct them.
On the N1.6 billion contracts for the supply of materials to flood victims in 16 states in the last one year, Maihaja said the suplies were done in compliance with Public Procurement Act.
The House of Representatives has asked the suspended personnel of NEMA as well as current and former procurement officers to appear before its panel investigating the agency today.
Speaking while appearing before the Ali Isa-led adhoc investigative panel of the House of Representatives on the activities of NEMA, Maihaja said: "When I came on board in late April, 2017, I met N4.6 million in our coffers and liability of N1.5 billion and our monthly allocation of N500 million cannot go a long way in procuring these materials.
"This was also the time when the international agencies announced the scaling down of their funding by 80 per cent. That was the situation on ground when we came on board.
"Before I came, contracts were paid for without proper documentation and that is why N1.5 billion is unpaid till date because there was no certificate to prove that.  A memo was just submitted that due diligence process be instituted and that is what we are doing."
The hearing continues today with the appearance of the suspended personnel.