The President-General of the Urhobo Progress Union Worldwide, Olorogun Moses Taiga, has urged the Nigerian Senate to immediately lift the suspension placed on the senator representing Delta Central senatorial district, Ovie Omo-Agege.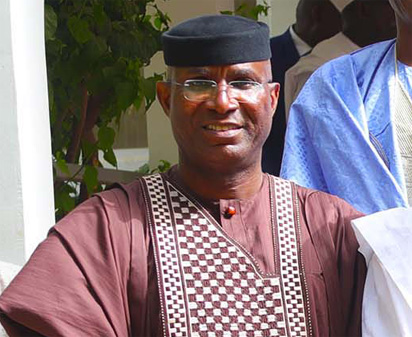 Olorogun Taiga, who made the plea in a statement, said the Urhobo nation, the fourth largest ethnic group in Nigeria, could not be without representation in the Senate for such a long and critical time.
"Senator Omo-Agege is the only senator representing the entire Urhobo nation. For him to be absent at this critical time is unacceptable to the Urhobo."
Elections are almost here, we are discussing the way forward for Nigeria and there are many other critical issues, including the invasion of Urhoboland by Fulani herdsmen. We need Senator Omo-Agege in the senate to protect and defend the Urhobo interest we sent him there to do. All the UPU is asking for is the reinstatement of Ovie Omo-Agege and the UPU is ready to work with the senate to ensure his prompt recall," Olorogun Taiga added.
Olorogun Taiga said the Urhobo Nation was the greatest loser in the suspension of Senator Omo-Agege and urged all Urhobos, irrespective of political affiliations and whatever would have happened before, to work towards the lifting of the suspension. It would be recalled that the senate suspended Senator Omo-Agege for 90 legislative days last week.