Istanbul – A massive bulk cargo ship collided on Saturday into a waterfront mansion worth millions on Istanbul's Bosphorus Strait.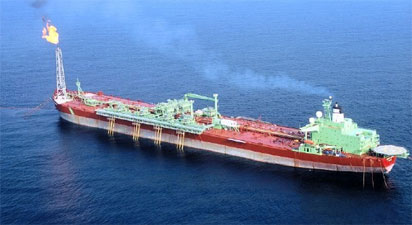 Authorities had to close the key shipping route in both directions according to reports.
A technical failure in the rudder or steering system was seen as the likely cause for the ship losing control, TRT reported.
No one was hurt in the incident.
The Maltese-flagged Vitaspirit ship was towed away from the crash site, the 18th century Hekimbasi Salih Efendi mansion, located on the Asian side of the Turkish metropolis, under the second of the three bridges spanning the strait.
The mansion, with its pink facade, was badly damaged in the incident, with the upper floors almost entirely destroyed.
The building had once been the home of an Ottoman-era nobleman and is now used for hosting events, including weddings.
Media outlets in Turkey, including Sozcu newspaper, speculated the value of the building could be more than 85 million dollars.
The ship, coming in at some 225 metres in length and 32 metres wide, had set off from Egypt and was due to dock in Ukraine, according to the private Dogan news agency.
The Bosphorus strait connects the Black Sea and Marmara Sea and is one of the busiest shipping routes in the world. (dpa/NAN)