… Company seeks to boost earnings with low energy cost
By Nkiruka Nnorom
The shares of Lafarge Africa Plc fell by 7.42 percent today following announcement of an unimpressive full year financial result by the cement manufacturer.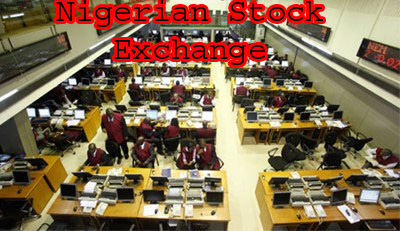 The audited 2017 full year financial result of the company released on the Nigerian Stock Exchange, NSE, showed that its recorded a N34.03 billion loss before tax during the year, a 49.1 percent increase compared to another loss before tax position of N22.82 billion in the previous year. Cost of sales rose by 38.7 percent to N248,39 billion from N179.05 billion in 2016, while finance cost was also up 11 percent to N43.22 billion from N38.92 billion in the preceding period in 2016.
However, its revenue for the year spiked up by 36 percent to N299.2 billion from N217.9 billion in 2016.
Despite, the declining numbers, the board still proposed final dividend of N1.50 per share, amounting to 3.4 percent yield.
However, the company has indicated that it is working to reduce energy and transportation costs as part of a turnaround plan to boost earnings inn 2018.
According to the Chief Executive Officer, Lafarge Africa, Mr. Michel Puchercos, "Our business turnaround actions will be consolidated further in 2018 through energy optimisation as well as commercial and logistic improvement."
"In 2018 we shall implement a continuous improvement programme that will see us building on Earning before Interest, Tax, Depreciation and Amortisation, EBITDA, margins above the 35 percent benchmark. The capital expenditure expectation for Nigeria will be mainly devoted to energy and production optimisation," he added.
Puchercos disclosed that Lafarge Africa Plc's industrial operations in 2017 were stable with plants operating at high reliability levels. He also noted that the energy optimization plan for the company has been successful with increased use of Alternative Fuel and Coal to offset gas shortages in operations in the west while plant operations in the eastern and northern part of the country relied mainly on gas and coal.
The report resulted in fall in the share price to N41,00 from N42.20 per share.
Other top losers in the day include C&I Leasing Plc which declined by 9.30 percent to close at N1.56 from N1.72; Skye Bank Plc depreciated by 8.45 percent to close at N0.65 from N0.71, while Ma y& Baker Plc;s shares fell by five percent to N3.04 from N3.20 per share at the end of the day.