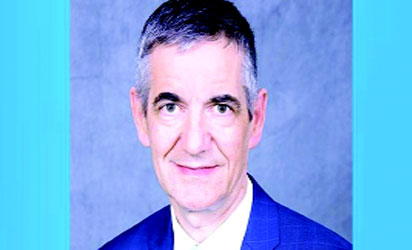 •Michel Puchercos, Group Managing Director/Chief Executive Officer, Lafarge Africa
Lagos – Lafarge Africa Plc, on Tuesday said the company would leverage on its new Premium Board status to strengthen integrity in all areas of operation.

Mr Michel Puchercos, the company's Managing Director said the company would continue to maintain integrity in its operations as well as compliance to rules and regulations.
Puchercos said the company had adopted the LafargeHolcim Code on Ethics and Business Conduct to ensure that all directors, officers and employees shared a common commitment to conducting business with integrity.
According to him, the code also ensures compliance with existing rules and regulations relevant to the company's operations.
Puchercos urged the other companies on the Premium Board to leverage their new status for the overall good of the investing public.
The News Agency of Nigeria (NAN) reports that Lafarge Africa on April 16 migrated to the elite Premium Board of the Nigerian Stock Exchange (NSE).
The other companies that migrated along with Lafarge were Access Bank, United Bank for Africa (UBA) and Seplat Petroleum Development Company Plc.
The Premium Board is NSE's listing segment for showcasing companies that are leaders in their sectors.
It features companies that adhere to international best practices on corporate governance and satisfy NSE's highest standards of capitalisation and liquidity.
It also serves as a benchmark for investors looking to track the performance of large firms with excellent corporate governance and sustainable business models.
The Premium Board opens new frontiers to attract investment from global fund managers and portfolio investors.
NAN also reports that to be listed on the Premium Board of the NSE, the aspiring companies must attain a minimum market capitalisation of N200 billion as at the date of application.
They are also required to have a minimum score of 70 per cent on the Corporate Governance Rating System (CGRS).
The companies must maintain a minimum free float of 20 per cent of their issued share capital or a free float value equal to or above N40 billion, as well as meet other standard listing criteria.
The NSE Premium Board and the associated Premium Board Index were launched on Aug. 25, 2015. (NAN)