By Samuel Oyadongha
OGBIA— Minister of State for Petroleum Resources, Dr. Ibe Kachikwu, weekend, assured that no Federal Government project in the Niger Delta would be abandoned.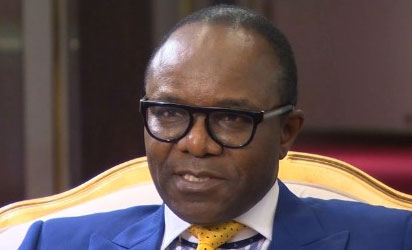 He stated this shortly after laying the foundation stone of the multibillion naira Nigerian Oil and Gas Park at Emeyal I, in Ogbia Local Government Area of Bayelsa State, being undertaken by the Nigerian Content Development and Monitoring Board, NCDMB.
He said: "As an appointed minister under President Muhammad Buhari, I personally don't visit projects unless you can show me the track of completion as I don't want to be one of those ministers who when they leave office  have a long list of commenced but abandoned projects.
"The NCDMB boss did show me his track towards completion and that is why I am here today. My promise to you is that we will complete this park in record time. We will work with him to provide everything that he needs to get it done."