Jury selection for the retrial of US comedian Bill Cosby on sexual assault charges was set to begin in a Pennsylvania court on Monday.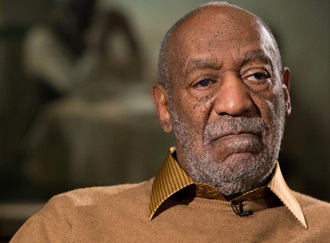 The 80-year-old is charged with three felony counts of aggravated indecent assault for allegedly drugging and sexually assaulting accuser Andrea Constand at his home in 2004.
He was originally tried in June last year but the court case ended with a mistrial after the 12-member jury was unable to agree on a verdict.
Cosby, a household name in the US, hired a new legal team for the re-trial, including Tom Mesereau, who is best-known for his part in Michael Jackson's acquittal on child molestation charges in 2005.
More than 50 women have come forward to publicly accuse Cosby of drugging and raping them, but the trial is focused solely on accusations from Constand, a former employee at Temple University in Philadelphia, Cosby's alma mater.
She alleges that Cosby gave her pills and sexually assaulted her as she drifted in and out of consciousness.
At a pre-trial hearing last month, the judge said the testimony of five other women who allege similar misconduct by Cosby would be allowed, local media reported.
The African-American actor started his career as a stand-up comic in the 1960s.
His biggest success was the television sitcom "The Cosby Show," which ran from 1984-92, in which he played obstetrician Cliff Huxtable, the wise and loveable patriarch of an affluent black family in New York.
The trial is scheduled to start on April 9 in Norristown, Pennsylvania.
NAN