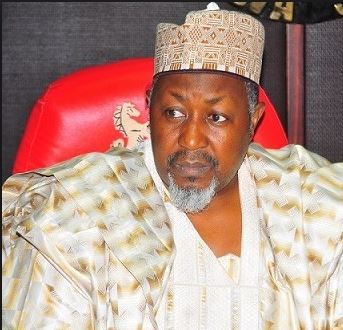 Gov Badaru of Jigawa State
By Aliyu Dangida
DUTSE— Jigawa State government has signed a Memorandum of Understanding, MoU, with Axon Link Company for the purchase, packaging and export of sesame.
Managing Director of Investment and Property Limited, Alhaji Halliru Said, signed on behalf of the state government, while Managing Director of the company, Alhaji Mohammed Lawal Jafaru, signed for the company.
The government said the MoU would include packaging and export of sesame.
Speaking at the ceremony, the state Deputy Governor, Mr Ibrahim Hadejia, said the company was selected among companies that indicated interest in the MoU.
Hassan said more companies have indicated interest to invest in sesame production in the state, adding that government would provide all necessary support and cooperation to ensure the success of the MoU.
In his speech, Commissioner for  Commerce and Industry, Alhaji Aminu Yalleman, expressed gratitude to the state governor and his deputy for their efforts to improve business and agricultural development in the state.