The dates of the International School of Ministry Ministers Network Conference will be on April 30 to May 2. The conference will take place in Johannesburg, South Africa.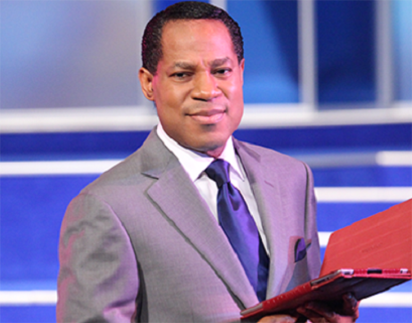 The conference is being held by Rev. Dr. Chris Oyakhilome a member of the Christ Embassy. All senior, executive, and ministry leaders are welcome to attend the three-day conference. The goal of the conference is to help the leaders communicate, listen and connect better with their communities. All those wishing to attend need to register first. To register, go to the International School Of Ministry Ministers Network website. All of those that register will be given recognition as members of the network. Assistance is available for all those who will need a visa to attend. There is also lodging help for anyone who needs a place to stay during the three-day conference. There will be opportunities to interact with Pastor Chris Oyakhilome and other leaders throughout the world. The conference will be an excellent time to grow and learn with other members of the network.
About Dr. Chris Oyakhilome
Rev Dr. Chris Oyakhilome has been a minister for over thirty years. He is the pastor of one of the largest congregation in Africa. He is one of the presiding members of the Christ Embassy and campus fellowships on all five continents. Pastor Chris has written several best-selling books including "None of These Diseases" and "Rhapsodies of Realities" In 2003 he pioneered the first 24-hour Christian network. Rev Dr. Chris Oyakhilome has also started four satellite stations, The LoveWorld TV in the UK, LoveWorld Sat in South Africa, LoveWorld in Nigeria, and LoveWorld USA in the United States. He is also the Host of "Atmosphere of Miracles" a show that airs in The United States, The United Kingdom, Asia and Europe. The show is also available on mobile devices. He established the International School of Ministries to train and equip ministers of the Word of God.
About Christ Embassy
Christ Embassy is a global ministry consists of hundreds of churches networked together. Their goal is to offer Gods Word to everyone one despite where they might live. Christ Embassy has tried to achieve these goals by hosting a TV ministry, Missionary, and InnerCityMissionary work. They have given shelter food and education to children in need. They have also held various crusades in large sold out arenas throughout the world.
They use every available means to show the divine life made available by Christ Jesus.
This conference will be the seventh time that the International School of Ministry Ministers Network has held this type of event. Hundreds of people will attend. There will be a diverse group of leaders from different communities all around the world. They can give their own experiences and insights to create a unique learning community. There will also be plenty of learning opportunities provided by Rev Dr. Chris Oyakhilome, a leader in his field. It will be a great time fellowship, learn, and be empowered by others that share the same goals.