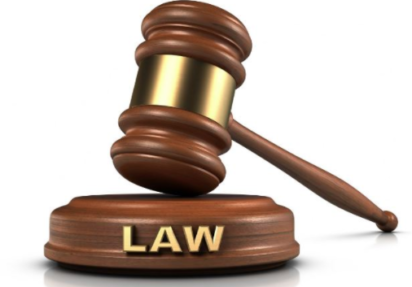 A senior lawyer, Mrs Folake Solanke, says she is saddened by incidences of corruption within the Nigerian judiciary.
Solanke, the first female a Senior Advocate of Nigeria (SAN), said solution must be urgently provided for the rot in the bar and bench to protect the integrity of the judiciary.
She spoke in Ibadan on Thursday at a valedictory court session in honour of a Court of Appeal Judge, Justice Modupe Fasanmi, who is retiring voluntarily from service.
Solanke said she felt personally abused whenever judges and lawyers were condemned because of charges of unethical behaviour.
She said it was sad that the registries of courts were becoming a cesspool of corruption with judicial officers  increasingly being seen as corrupt.
Solanke said the rising culture of lobbying and favouritism in the judiciary were leading to fall in standard, deviation and weakening of the judiciary because "it brings incompetent personnel on board''.
"It is wrong for the offenders to smear the reputation of many who are innocent.
"Those offenders should turn a new leaf and pursue the path of rectitude so as to restore the golden years of the administration of justice in Nigeria.
" The judiciary has no alternative than to defeat the monster of corruption for Nigerians to trust the judiciary and have full confidence in Nigeria's justice system.
"Where lies the honour when honourable judges are in the dock for criminal trial?
"This describes the lamentable state of Nigeria's legal system.
"Not all judges and lawyer are corrupt and I pray that God will continue to empower the judiciary and the bar to follow the path of righteousness in the dispensation of justice'' Solanke said.
She urged the retiring judge to continue to engage in intellectual work outside of the court room, pointing out that retirement should not mean that one had retired from living an active life.
In her contribution, the President of the Court of Appeal, Justice Zainab Bulkachuwa, described Fasanmi as a hardworking and reliable person.
Bulkachuwa said the retiring judge always divested herself of fear, anger, hatred and other sentiments that could deter her from doing justice without fear or favour in determining any matter before her.
In her response, Fasanmi, said she was grateful for the opportunities given her to serve as a judge.
She urged the bar and bench to maintain the cordial relationship between them in moving the judiciary forward.
"I believe the word is a stage and there is time for everything.
"There is time for entry as well as exit.
" I have played my part and I believe it is time to bow out,'' she said.
Fasanmi, who hails from Akure, was born on April 4, 1951, and voluntarily retired at the age of 68.
The attorneys-general and commissioners for Justice in Ogun, Ondo and Oyo states, lawyers, family and friends attended the occasion.
NAN