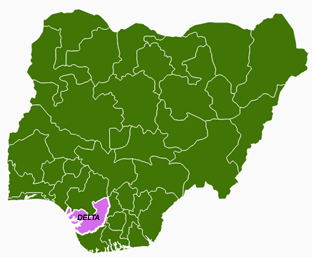 WOMEN wing of the Isoko Development Union, IDU, has donated food items and toiletries to orphanage homes at Irri and Ozoro communities, Isoko South and North Local Government Areas, Delta State.
Presenting the items which included bags of rice, yams, groundnut oil, beverages, cartons of noodles and toiletries to the orphanage homes, National President of the body, Mrs. Felicia Suleman stressed the need for mothers to show love to the less privileged, saying "every child has a destiny to be fulfilled in life irrespective of the circumstances surrounding them."
Commending the founders of the orphanage homes "for standing for humanity by giving hope to the vulnerable children," she said they decided to make the donations "because, as mothers, it is a biblical injunction to reach out to the less privileged children amongst us so as to make them privileged.
"Among these children are future leaders and wives of leaders and persons who will rule the world in years to come." Orphanage homes that benefited from the donations were Aruka Peace Foundation International Orphanage and Home for Vulnerable Children, Ozoro and Gilgal Revolutionary Center Orphanage, Irri.