Ilorin – A heavy rainfall on Tuesday evening, damaged a large portion of the Kwara Stadium Complex, Ilorin reports.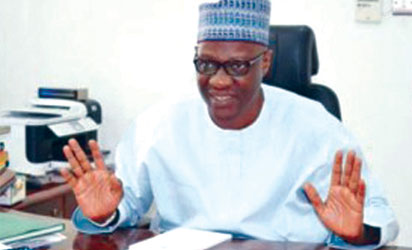 The Stadium Manager, Mr Wale Obalola, said that it was the grace of God that averted the loss of lives during the heavy storm that accompanied the rain.
Obalola said that some people were still seeking refuge at one of the affected parts of the stadium while the storm lasted.
He said that the downpour completely damaged the ultra-modern score board and the whole of western perimeter fence of the old wing of the main bowl.
The stadium manager also said the rain affected the fence of Sultan Road, the indoor sports hall, the referee secretariat, offices and the office of a private security company (KSA Security).
Obalola said that the stadium management was still assessing other parts of the facilities to ascertain level of damage.
When contacted, the Permanent Secretary, Ministry of Sports and Youth Development, Mr Ayobola Samuel, said he had not been briefed of the development but promised to visit the site on Wednesday for further assessment.
The stadium was built in 1977 by the regime of the then Military Administrator of the state, the late Brig.-Gen. George Innih.
The stadium hosted the 1985 National Sports Festival and several other important sports tournaments, such as the World Handball Championship in 1991 among others. (NAN)