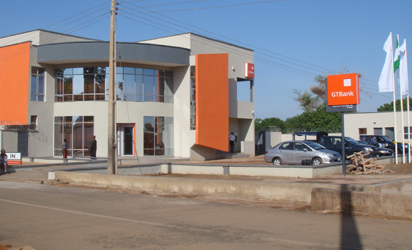 Lagos – Some shareholders of Guarantee Trust Bank (GTB) on Tuesday commended the management and board of directors of the bank for its team work and successes recorded in the 2017 financial year.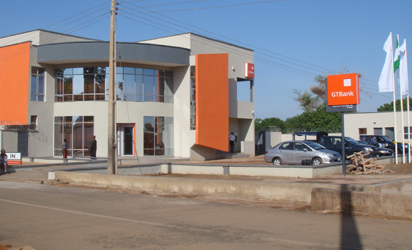 The shareholders who spoke at the 28th Annual General Meeting (AGM) of the bank in Lagos also expressed joy for the declaration of N2.70 dividend per ordinary share of 50 kobo.
The bank had earlier declared gross earnings of N419.23 billion, a profit before tax of N200.24 billion and profit after tax of N170.47 billion at the end of the 2017 financial year.
Chief Timothy Adesiyan, Executive member, Nigeria Shareholder's Solidarity Association expressed gratitude to the managing director and his team for improving customers' deposit.
Adesiyan said that the efficient allocation of available capital to low risk business in the bank was phenomenal but expressed worry over expenditures to the Asset Management Company of Nigeria (AMCON).
He advised management to improve on the internal audit of the bank.
For Esther Funke Augustine, the 2017 annual report was very impressive.
"The way we manage our things in GTB is commendable. God has given our MD the knowledge to manage the bank,'' Augustine said.
She urged the management to improve on the promotion of sports and expressed appreciation for the declaration of final dividend of N2.70 per ordinary share of 50kobo.
The shareholder urged the management of GTB to consider setting up a branch at Imota near Ikorodu, a Lagos suburb.
In his contribution, Mr Sunny Nwosu (KSS), National Coordinator (emeritus), Independent Shareholders Association of Nigeria, decried the huge sum of money paid to AMCON in the last seven years.
"I challenge the establishment of AMCON; the CBN should adjudicate the role of the Nigeria Deposit Insurance Corporation and AMCON.
"Shareholders are not happy with AMCON,'' Nwosu said.
Nwosu, who noted that the management had delivered efficiently on its mandate, called for the establishment of the deputy MD's position to understudy the successes of management.
Earlier, Mrs Osaretin Demuren, Chairman, Board of Directors, said that in spite of the challenging business environment,
GTB had strengthened its leadership position in all the market segments and economies where it operates.
`It is another good year for our bank; we are making progress on our strategy with our results showing a strong performance
across key financial indices.
"Gross earnings for the year grew by 1.1 per cent to N419.2 billion from N414.6billion reported in December 2016,'' Demuren
said.
Mr Segun Agbaje, the Managing Director, said that the bank has positioned itself to lead by focusing on the value of hard work, transparency, integrity and putting the customer as the centre of the bank's business.
Agbaje said the bank would continue to do more in giving back to their host community.
He expressed appreciation to the shareholders for believing in their dream and mandate. (NAN)