Igoba FC on Wednesday emerged champions of the maiden Akure North Inter-Community Football competition having defeated Ogbese 3-0 on penalties.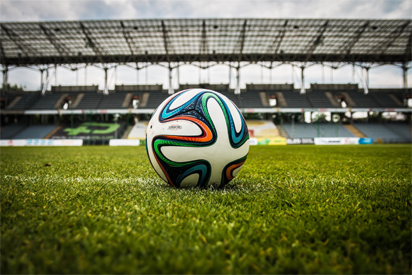 The competition, sponsored by U.S.-based Busayo Afolani, is to further cement the unity among youths in the council area.
Afolani, represented by his friend, Jesse Esho, said one of the major aims of the tournament was to discover talented footballers that would form the nucleus of a new football team.
According to him, the team will soon be floated to represent the local government in various national and state competitions in
the future.
The final played at Elu Iju High School, Akure, ended in a barren draw at regulation time with both teams missing several scoring chances and their goalkeepers making gallant saves.
Earlier, Iju FC claimed the bronze medal after they edged Igbatoro FC 3-1 also on penalties following a 1-1 full time score.
The competition which spanned over six days also featured six communities in Akure North — Iju, Itagbatoro, Igoba, Ogbese, Iba-Ile and Itaogbolu.
At the end, Olorunfemi Michael, from Oba-Ile, emerged the best coach, while Femi Olaleye got the prize for the highest goal scorer.
Ogundeji Abiodun and Gbenga Ogunboye carted home the Most Valuable Player (MVP) and Best Goalkeeper wards, respectively.
Medals, cash prizes and trophy were also presented to the outstanding teams.
Thirty-five players were selected from the six participating teams and they would form the Akure North Local Government FC that will be sponsored by the U.S.-based Buyaso Afolani.
The competition, according to the sponsor, will be an annual event for secondary schools.
It will look into other activities like athletics, basketball, table tennis and a host of other games where talents will be discovered,'' he said.
Azeez Odelakin, Skipper of Igoba FC, thanked the organisers for the opportunity given to the participants to showcase their talents. (NAN)