By Michael Eboh
Nigerians should expect an upward review in the price of Premium Motor Spirit, PMS, also known as petrol, when the Petroleum Industry Governance Bill, PIGB, eventually becomes law, as Nigerian Association of Energy Economics, NAEE, weekend, stated that with the new law, the Nigerian National Petroleum Corporation, NNPC, would be compelled to discard unprofitable business practices.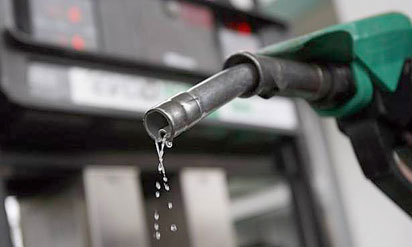 Addressing newsmen on its forthcoming annual conference, in Abuja, President of the NAEE, Professor Wumi Iledare, said in the PIGB, the NNPC is expected to transform into a profit-making entity, forcing it to discard unprofitable practices such as bearing the burden of fuel subsidy, which it currently calls under- recovery.
He said, "We are not going to continue this under-recovery for a long time, because when the PIGB is assented to, the NNPC that we have today becomes a commercial entity, with shareholders that would receive dividends. They would be key performance indicators that whoever is heading NNPC would deliver to shareholders."
He, however, noted that the PIGB stipulates a transition period of 12 to 24 months, after the Bill becomes law for most things stated therein to come into effect.
He further exonerated the NNPC from any wrongdoing in the under-recovery issue, stating that the Act establishing the corporation empowers it to undertake certain business practices to achieve some of its goals.
"The right word to use is under- recovery, not subsidy; because the government can only spend money that is approved by the National Assembly.  But the NNPC Act allows the NNPC to do its businesses as part of the strategic goal of a national oil company. What NNPC is saying is that it is the one bringing all the petroleum products, but it is not recovering all the money."