By Prince Okafor
KPMG Nigeria has said  that Foreign Exchange (Forex) and crude oil price volatility are among the top ten risks for Nigerian businesses in 2018, even as the nation's business environment shows encouraging signs of improvement through resurgence in consumer confidence and moderating inflation.
The audit firm made this known during the launch of its 'Top 10 Business Risks in 2018 Report' in Lagos, which revealed the result of a risk management survey conducted aimed at identifying the key risks that executives believe will impact their organisations in 2018 and 2019.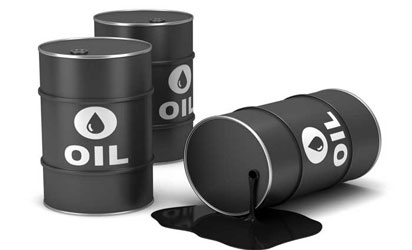 Tomi Adepoju, KPMG Nigeria Partner in Risk Consulting said: "31 risks were assessed, five of which were rated high, 23 medium and three low. The risk assessment had an aggregate score of 3.12, which depicts a 'medium risk' environment for Nigerian businesses in 2018 based on our rating methodology. This was an upward shift in the respondents' aggregate risk score from 2.77 in 2016 to 3.12 in 2018.
"Foreign exchange risk is the number one risk for organizations in 2018, arising from the magnitude of the exchange rate in the foreign exchange market. Other top 10 risks in order of their severity include: fiscal and monetary uncertainties, regulatory risk, crude oil price risk, brand and reputational loss risk, customer dissatisfaction risk, political risk, liquidity risk, insecurity and interest rate risk."
Partner and Head of Risk Consulting, KPMG Nigeria, Mr. Olumide Olayinka, said that the survey which was conducted between December 2017 and February 2018 was based on aggregated perspectives of 94 executive directors and senior management staff, including managing directors, chief financial officers, chief audit executives and chief compliance officers, cut across the financial services, consumer and industrial markets, energy and natural resources and telecommunications sectors.